The Kingdom of Serenity is the nation controlled by Yenchin in the SDN STGOD.
Kingdom of Serenity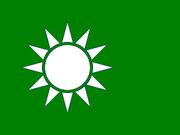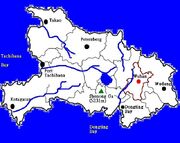 Capital: Wuhan
Official Language: Mangkan, English
Demonym: Serenite
Government: Parliamentary democracy and Constitutional monarchy
-King: Yenchin Xiang
-Prime Minister: Jin Gao
Legislature: Legislative Hall
Establishment:
Area: 250,000 sq Km.
Population: >30 million, 1st World
Establishment
Edit
Government
Edit
Administrative Regions
Edit
Politics
Edit
Foreign Relations
Edit
Military
Edit
Education
Edit
Demographics
Edit
Ad blocker interference detected!
Wikia is a free-to-use site that makes money from advertising. We have a modified experience for viewers using ad blockers

Wikia is not accessible if you've made further modifications. Remove the custom ad blocker rule(s) and the page will load as expected.